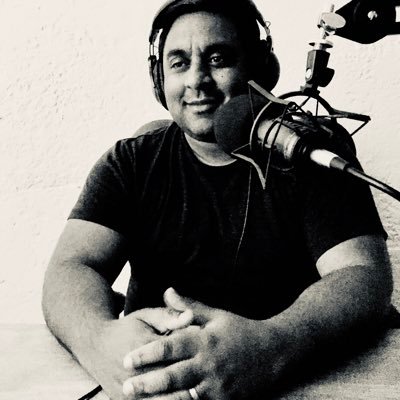 Semil
Investor via @HaystackVC focused on seed-stage investments // Venture Partner w/ @LightspeedVP

'
5 Book Recommendations by Semil
"As a young girl leads a cast of characters on a musical journey, they learn that they have the power to make changes--big or small--in the world, in their communities, and in most importantly, in themselves"--

John Bolton served as National Security Advisor to President Donald Trump for 519 days. A seasoned public servant who had previously worked for Presidents Reagan, Bush #41, and Bush #43, Bolton brought to the administration thirty years of experience in international issues and a reputation for tough, blunt talk. In his memoir, he offers a substantive and factual account of his time in the room where it happened.

A lot of people talk about how great it is to start a business, but only Ben Horowitz is brutally honest about how hard it is to run one. In The Hard Thing About Hard Things, Ben Horowitz, cofounder of Andreessen Horowitz and one of Silicon Valley's most respected and experienced entrepreneurs, draws on his own story of founding, running, selling, buying, managing, and investing in technology companies to offer essential advice and practical wisdom for navigating the toughest problems business schools don't cover. His blog has garnered a devoted following of millions of readers who have come to rely on him to help them run their businesses. A lifelong rap fan, Horowitz amplifies business lessons with lyrics from his favorite songs and tells it straight about everything from firing friends to poaching competitors, from cultivating and sustaining a CEO mentality to knowing the right time to cash in. His advice is grounded in anecdotes from his own hard-earned rise—from cofounding the early cloud service provider Loudcloud to building the phenomenally successful Andreessen Horowitz venture capital firm, both with fellow tech superstar Marc Andreessen (inventor of Mosaic, the Internet's first popular Web browser). This is no polished victory lap; he analyzes issues with no easy answers through his trials, including demoting (or firing) a loyal friend; whether you should incorporate titles and promotions, and how to handle them; if it's OK to hire people from your friend's company; how to manage your own psychology, while the whole company is relying on you; what to do when smart people are bad employees; why Andreessen Horowitz prefers founder CEOs, and how to become one; whether you should sell your company, and how to do it. Filled with Horowitz's trademark humor and straight talk, and drawing from his personal and often humbling experiences, The Hard Thing About Hard Things is invaluable for veteran entrepreneurs as well as those aspiring to their own new ventures.

Amy Chua's remarkable and provocative book explores the tensions of the post-Cold War globalising world. As global markets open, ethnic conflict worsens and democracy in developing nations can turn ugly and violent. Chua shows how free markets have concentrated disproportionate, often spectacular wealth in the hands of resented ethnic minorities - 'market-dominant minorities'. Adding democracy to this volatile mix can unleash suppressed ethnic hatred and bring to power 'ethno-nationalist' governments that pursue aggressive policies of confiscation and revenge. Chua also shows how individual countries may be viewed as market-dominant minorities, a fact that could help to explain the rising tide of anti-American sentiment around the world and the visceral hatred of Americans expressed in recent acts of terrorism. Chua is not an anti-globalist. But in this must-read bestselling book she presciently warns that, far from making the world a better and safer place, democracy and capitalism - at least in the raw, unrestrained form in which they are currently being exported - are intensifying ethnic resentment and global violence, with potentially catastrophic results.

One of the start-up world's most in-demand executive coaches—hailed as the "CEO Whisperer" (Gimlet Media)—reveals why radical self-inquiry is critical to professional success and healthy relationships in all realms of life. Jerry Colonna helps start-up CEOs make peace with their demons, the psychological habits and behavioral patterns that have helped them to succeed—molding them into highly accomplished individuals—yet have been detrimental to their relationships and ultimate well-being. Now, this venture capitalist turned executive coach shares his unusual yet highly effective blend of Buddhism, Jungian therapy, and entrepreneurial straight talk to help leaders overcome their own psychological traumas. Reboot is a journey of radical self-inquiry, helping you to reset your life by sorting through the emotional baggage that is holding you back professionally, and even more important, in your relationships. Jerry has taught CEOs and their top teams to realize their potential by using the raw material of their lives to find meaning, to build healthy interpersonal bonds, and to become more compassionate and bold leaders. In Reboot, he inspires everyone to hold themselves responsible for their choices and for the possibility of truly achieving their dreams. Work does not have to destroy us. Work can be the way in which we achieve our fullest self, Jerry firmly believes. What we need, sometimes, is a chance to reset our goals and to reconnect with our deepest selves and with each other. Reboot moves and empowers us to begin this journey.