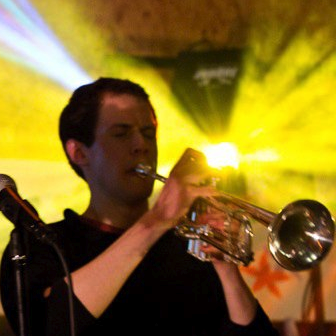 Scott Eblen
👨‍👩‍👧🧘🏾‍♂️ ✈️ 👨🏾‍🌾 🎺🇺🇸🇬🇧 (Dad, Yogi, traveller, gardener, trumpeter, American in UK) 🛠️🎶 Product Management @Spotify

'
10+ Book Recommendations by Scott Eblen
'Ray Carney was only slightly bent when it came to being crooked...'To his customers and neighbors on 125th street, Carney is an upstanding salesman of reasonably-priced furniture, making a life for himself and his family. He and his wife Elizabeth are expecting their second child, and if her parents on Striver's Row don't approve of him or their cramped apartment across from the subway tracks, it's still home.Few people know he descends from a line of uptown hoods and crooks, and that his fa ade of normalcy has more than a few cracks in it. Cracks that are getting bigger and bigger all the time.See, cash is tight, especially with all those instalment plan sofas, so if his cousin Freddie occasionally drops off the odd ring or necklace at the furniture store, Ray doesn't see the need to ask where it comes from. He knows a discreet jeweller downtown who also doesn't ask questions. Then Freddie falls in with a crew who plan to rob the Hotel Theresa - the 'Waldorf of Harlem' - and volunteers Ray's services as the fence. The heist doesn't go as planned; they rarely do, after all. Now Ray has to cater to a new clientele, one made up of shady cops on the take, vicious minions of the local crime lord, and numerous other Harlem lowlifes.Thus begins the internal tussle between Ray the striver and Ray the crook. As Ray navigates this double life, he starts to see the truth about who actually pulls the strings in Harlem. Can Ray avoid getting killed, save his cousin, and grab his share of the big score, all while maintaining his reputation as the go-to source for all your quality home furniture needs?HARLEM SHUFFLE is driven by an ingeniously intricate plot that plays out in a beautifully recreated Harlem of the early 1960s. It's a family saga masquerading as a crime novel, a hilarious morality play, a social novel about race and power, and ultimately a love letter to Harlem.

@thauburger The new Colson Whitehead book, Harlem Shuffle, was great. Also enjoyed Ishiguro's Klara and the Sun. A few passages from that still makes me smile when I think about any of my devices desperately needing a charge.

Some Americans cling desperately to the myth that we are living in a post-racial society, that the election of the first black president spelled the doom of racism. In fact, racist thought is alive and well in America--more sophisticated and more insidious than ever. And as award-winning historian Ibram X. Kendi argues in Stamped from the Beginning, if we have any hope of grappling with this stark reality, we must first understand how racist ideas were developed, disseminated, and enshrined in American society. In this deeply researched and fast-moving narrative, Kendi chronicles the entire story of anti-black racist ideas and their staggering power over the course of American history. Stamped from the Beginning uses the life stories of five major American intellectuals to offer a window into the contentious debates between assimilationists and segregationists and between racists and antiracists. From Puritan minister Cotton Mather to Thomas Jefferson, from fiery abolitionist William Lloyd Garrison to brilliant scholar W.E.B. Du Bois to legendary anti-prison activist Angela Davis, Kendi shows how and why some of our leading pro-slavery and pro-civil rights thinkers have challenged or helped cement racist ideas in America. Contrary to popular conceptions, racist ideas did not arise from ignorance or hatred. Instead, they were devised and honed by some of the most brilliant minds of each era. These intellectuals used their brilliance to justify and rationalize deeply entrenched discriminatory policies and the nation's racial disparities in everything from wealth to health. And while racist ideas are easily produced and easily consumed, they can also be discredited. In shedding much-needed light on the murky history of racist ideas, Stamped from the Beginning offers us the tools we need to expose them--and in the process, gives us reason to hope.

I struggle with how to discuss and reconcile with the inbuilt racial prejudice of America but I found this book to be thought provoking and insightful. 📘

Fascinated by this tidbit from @lfspinney's book on the Spanish Flu. Curious if Trump even knows his own connection to that outbreak? https://t.co/vZE3m3rXYh

THE NUMBER 1 BESTSELLER AND WINNER OF THE BOOKER PRIZE 'The Testaments is Atwood at her best . . . To read this book is to feel the world turning' Anne Enright The Republic of Gilead is beginning to rot from within. At this crucial moment, two girls with radically different experiences of the regime come face to face with the legendary, ruthless Aunt Lydia. But how far will each go for what she believes? Now with additional material: book club discussion points and an interview with Margaret Atwood about the real-life events that inspired The Testaments and The Handmaid's Tale. PRAISE FOR THE TESTAMENTS: 'Everything The Handmaid's Tale fans wanted and more. Prepare to hold your breath throughout, and to cry real tears at the end' Stylist 'Atwood challenges us constantly and poses the question that lies like a pearl inside the shell of this frighteningly readable novel, "Before you sit in judgement, how would you behave in Gilead?''' Sunday Telegraph

🤰 Atwood's "Testaments" was also a fun read. The tidbits about Gilead leave me wanting to know so much more about that country.

"When the technologies we use every day collapse our experiences into 24/7 availability, platforms for personal branding, and products to be monetized, nothing can be quite so radical as...doing nothing. Here, Jenny Odell sends up a flare from the heart of Silicon Valley, delivering an action plan to resist capitalist narratives of productivity and techno-determinism, and to become more meaningfully connected in the process"--

🐦 Don't like categorising books as "work" books but strongly suggest anyone in tech read "How to Do Nothing" by @the_jennitaur. It's made me more thoughtful about what I do.

"A narrative about a notorious killing that took place in Northern Ireland during The Troubles and its devastating repercussions to this day"--

🇮🇪🇬🇧 "Say Nothing" clarified the messiness of Northern Ireland in a way that previous books could not. The academic project that revealed the source material for that is also fascinating and tragic.

A frank, smart and captivating memoir by the daughter of Apple founder Steve Jobs. Born on a farm and named in a field by her parents—artist Chrisann Brennan and Steve Jobs—Lisa Brennan-Jobs's childhood unfolded in a rapidly changing Silicon Valley. When she was young, Lisa's father was a mythical figure who was rarely present in her life. As she grew older, her father took an interest in her, ushering her into a new world of mansions, vacations, and private schools. His attention was thrilling, but he could also be cold, critical and unpredictable. When her relationship with her mother grew strained in high school, Lisa decided to move in with her father, hoping he'd become the parent she'd always wanted him to be. Small Fry is Lisa Brennan-Jobs's poignant story of a childhood spent between two imperfect but extraordinary homes. Scrappy, wise, and funny, young Lisa is an unforgettable guide through her parents' fascinating and disparate worlds. Part portrait of a complex family, part love letter to California in the seventies and eighties, Small Fry is an enthralling book by an insightful new literary voice.

Pleasantly surprised by how much I enjoyed "Small Fry" by Lisa Brennan-Jobs. Started out assuming proximity to celebrity was thin substance for a book

The Financial Times & McKinsey Business Book of the Year A New York Times Notable Book A Washington Post Notable Book One of the Best Books of the Year: NPR, San Francisco Chronicle, Time, Esquire, Fortune, Marie Claire, GQ, Mental Floss, Science Friday, Bloomberg, Popular Mechanics, BookRiot, The Seattle Times, The Oregonian, Publishers Weekly, Library Journal In 2014, Theranos founder and CEO Elizabeth Holmes was widely seen as the next Steve Jobs: a brilliant Stanford dropout whose startup "unicorn" promised to revolutionize the medical industry with its breakthrough device, which performed the whole range of laboratory tests from a single drop of blood. Backed by investors such as Larry Ellison and Tim Draper, Theranos sold shares in a fundraising round that valued the company at more than $9 billion, putting Holmes's worth at an estimated $4.5 billion. There was just one problem: The technology didn't work. Erroneous results put patients in danger, leading to misdiagnoses and unnecessary treatments. All the while, Holmes and her partner, Sunny Balwani, worked to silence anyone who voiced misgivings--from journalists to their own employees. Rigorously reported and fearlessly written, Bad Blood is a gripping story of the biggest corporate fraud since Enron--a tale of ambition and hubris set amid the bold promises of Silicon Valley.

Best new reads: "Bad Blood" and "Educated" were great. (But you knew that from skimming best of 2018 lists, right?)

"An unforgettable memoir about a young girl who, kept out of school, leaves her survivalist family and goes on to earn a PhD from Cambridge University"--Amazon.com.

Best new reads: "Bad Blood" and "Educated" were great. (But you knew that from skimming best of 2018 lists, right?)

A New York City chef who is also a novelist recounts his experiences in the restaurant business, and exposes abuses of power, sexual promiscuity, drug use, and other secrets of life behind kitchen doors.

Lost Author: Had fun reading Tom Wolfe and Stephen Hawking but Bourdain's "Kitchen Confidential" was a real eye opener. Some thought provoking nuggets on team work and quality control.