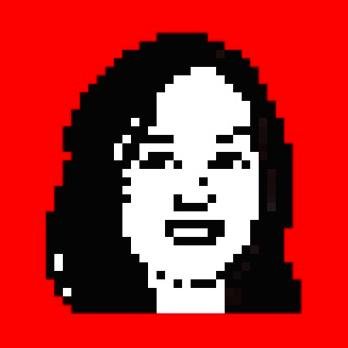 Irene Au
Design Partner at Khosla Ventures; former boss of design at Google, Yahoo, Udacity. Teaches yoga at Avalon Yoga, Palo Alto.

'
8 Book Recommendations by Irene Au
NEW YORK TIMES BESTSELLER * From the author of 10% Happier, this book will get you to meditate. Minus the pan flutes. "If you're like many people, you're intrigued by the promise of meditation but don't know how to begin--or you've benefited from meditation in the past but need help to get started again. If so, Dan Harris has written the book for you."--Gretchen Rubin, author of The Four Tendencies and The Happiness Project ABC News anchor Dan Harris used to think that meditation was for people who collect crystals, play Ultimate Frisbee, and use the word "namaste" without irony. After he had a panic attack on live television, he went on a strange and circuitous journey that ultimately led him to become one of meditation's most vocal public proponents. Here's what he's fixated on now: Science suggests that meditation can lower blood pressure, mitigate depression and anxiety, and literally rewire key parts of the brain, among numerous other benefits. And yet there are millions of people who want to meditate but aren't actually practicing. What's holding them back? In Meditation for Fidgety Skeptics, Harris and his friend Jeff Warren, a masterful teacher and "Meditation MacGyver," embark on a cross-country quest to tackle the myths, misconceptions, and self-deceptions that stop people from meditating. They rent a rock-star tour bus (whose previous occupants were Parliament Funkadelic) and travel across eighteen states, talking to scores of would-be meditators--including parents, military cadets, police officers, and even a few celebrities. They create a taxonomy of the most common issues ("I suck at this," "I don't have the time," etc.) and offer up science-based life hacks to help people overcome them. The book is filled with game-changing and deeply practical meditation instructions. You'll also get access to the 10% Happier app, where you can listen for free to guided audio versions of all the meditations in the book. Amid it all unspools the strange and hilarious story of what happens when a congenitally sarcastic, type-A journalist and a groovy Canadian mystic embark on an epic road trip into America's neurotic underbelly, as well as their own.

The ultimate guide to human-centered design Even the smartest among us can feel inept as we fail to figure out which light switch or oven burner to turn on, or whether to push, pull, or slide a door. The fault, argues this ingenious -- even liberating -- book, lies not in ourselves, but in product design that ignores the needs of users and the principles of cognitive psychology. The problems range from ambiguous and hidden controls to arbitrary relationships between controls and functions, coupled with a lack of feedback or other assistance and unreasonable demands on memorization. The Design of Everyday Things shows that good, usable design is possible. The rules are simple: make things visible, exploit natural relationships that couple function and control, and make intelligent use of constraints. The goal: guide the user effortlessly to the right action on the right control at the right time. The Design of Everyday Things is a powerful primer on how -- and why -- some products satisfy customers while others only frustrate them.

Provides an overview of the complexities of interactive Web design for non-designers, explaining the processes, methods, and vocabulary of user experience design.

How do you inspire a diverse team to work together, going all out in pursuit of a single, challenging goal? How do you get your team to commit to bold goals? How do you stay motivated despite setbacks and disappointments? And what do you do when it looks like you're headed for failure?In Radical Focus, Christina Wodtke combines her hard earned experience as an executive at Zynga, Linkedin and many of Silicon Valley's hottest companies to answer those questions. It's not about to-do lists and accountability charts. It's about creating a framework for regular check-ins, key results, and most of all, the beauty of a good fail - and how to take a temporary disaster and turn it into a future success.In this book, Wodtke takes you through the fictional case study of Hanna and Jack, who are struggling to survive in their own startup. They fight shiny object syndrome, losing focus, and dealing with communication issues. After hard lessons, they learn the practical steps they need to do what must be done.The second half of the book demonstrates how to use Objectives and Key Results (OKRs) to help teams realize big goals in a methodical way, leaving nothing to chance. Laid out in a practical but compelling way, she makes the lessons of Hanna and Jack's story clear and actionable.Ready to move your team in the right direction? Read this, and learn the system of creating your focus - and finding success.

One book. Two readers. A world of mystery, menace, and desire. A young woman picks up a book left behind by a stranger. Inside it are his margin notes, which reveal a reader entranced by the story and by its mysterious author. She responds with notes of her own, leaving the book for the stranger, and so begins an unlikely conversation that plunges them both into the unknown. The book: Ship of Theseus, the final novel by a prolific but enigmatic writer named V.M. Straka, in which a man with no past is shanghaied onto a strange ship with a monstrous crew and launched onto a disorienting and perilous journey. The writer: Straka, the incendiary and secretive subject of one of the world's greatest mysteries, a revolutionary about whom the world knows nothing apart from the words he wrote and the rumors that swirl around him. The readers: Jennifer and Eric, a college senior and a disgraced grad student, both facing crucial decisions about who they are, who they might become, and how much they're willing to trust another person with their passions, hurts, and fears. S., conceived by filmmaker J. J. Abrams and written by award-winning novelist Doug Dorst, is the chronicle of two readers finding each other in the margins of a book and enmeshing themselves in a deadly struggle between forces they don't understand, and it is also Abrams and Dorst's love letter to the written word.

From the moment it was published almost ten years ago, Elements of User Experience became a vital reference for web and interaction designers the world over, and has come to define the core principles of the practice. Now, in this updated, expanded, and full-color new edition, Jesse James Garrett has refined his thinking about the Web, going beyond the desktop to include information that also applies to the sudden proliferation of mobile devices and applications. Successful interaction design requires more than just creating clean code and sharp graphics. You must also fulfill your strategic objectives while meeting the needs of your users. Even the best content and the most sophisticated technology won't help you balance those goals without a cohesive, consistent user experience to support it. With so many issues involved—usability, brand identity, information architecture, interaction design— creating the user experience can be overwhelmingly complex. This new edition of The Elements of User Experience cuts through that complexity with clear explanations and vivid illustrations that focus on ideas rather than tools or techniques. Garrett gives readers the big picture of user experience development, from strategy and requirements to information architecture and visual design.

Presents a graphic interpretation of Steve Jobs's spiritual connections to Buddhism through his mentor and friend Kobun Otogawa, and describes how his search for perfection helped bring about the iPod and the resurgence of Apple.